Verified 8/23
If you are a collegiate student and can not connect to the internet and or have issues signing in please follow the steps below:
Click on the menu in the bottom right corner to open the menu,
Click where it says GCISD-Wireless and it will open a list of network options. Select GCISD-CA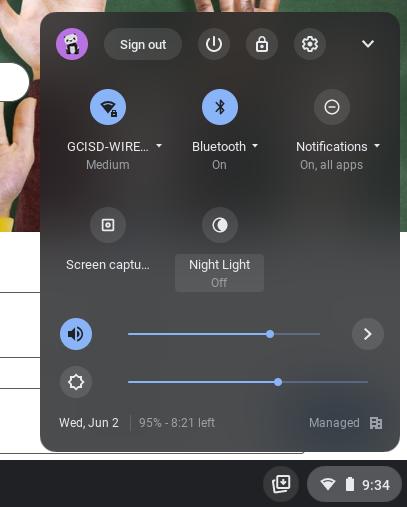 This should open a new window that looks like the one below.
From this screen click the drop down labeled "EAP method" where it says LEAP and change it to PEAP. This should add more fields including the "Server CA Certificate" make sure it is set to "Do not check"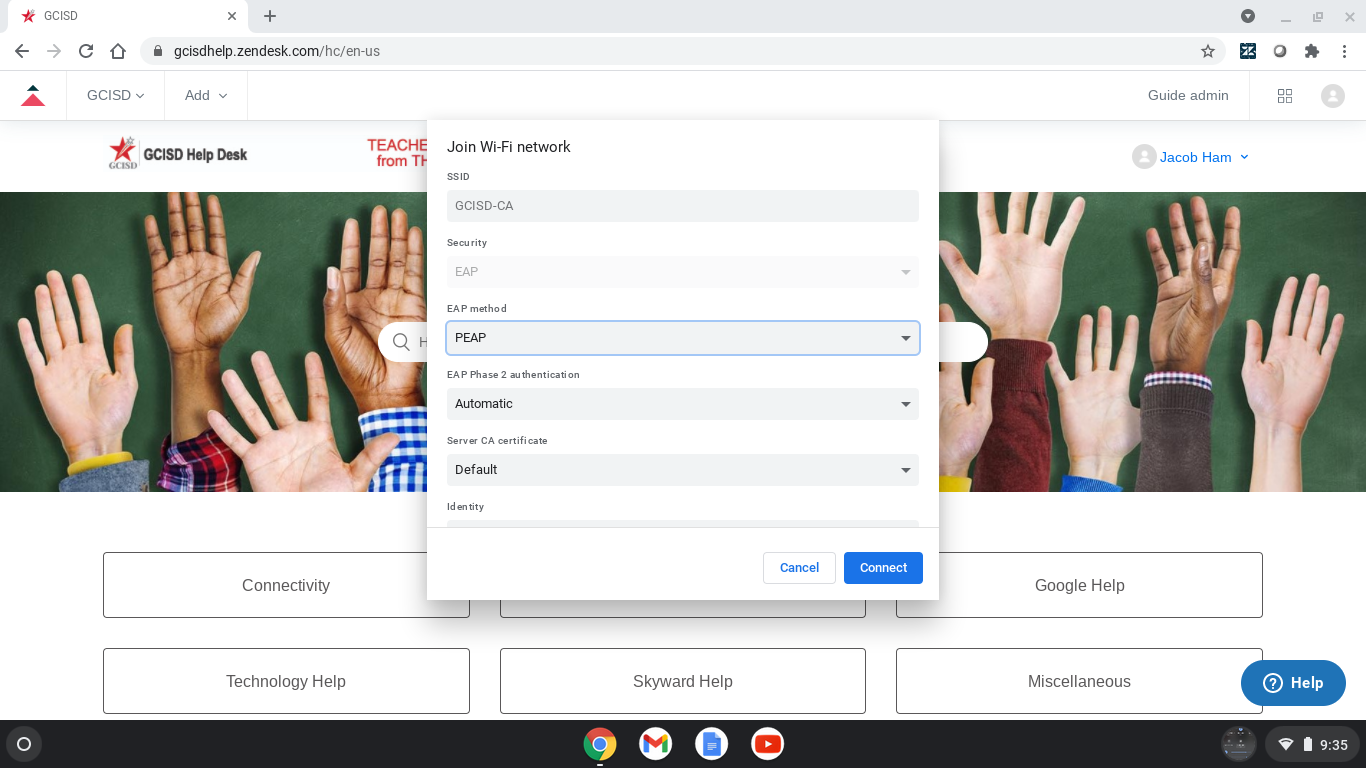 Lastly in the fields where it says "Identity" Enter your username and "Password" Enter your password.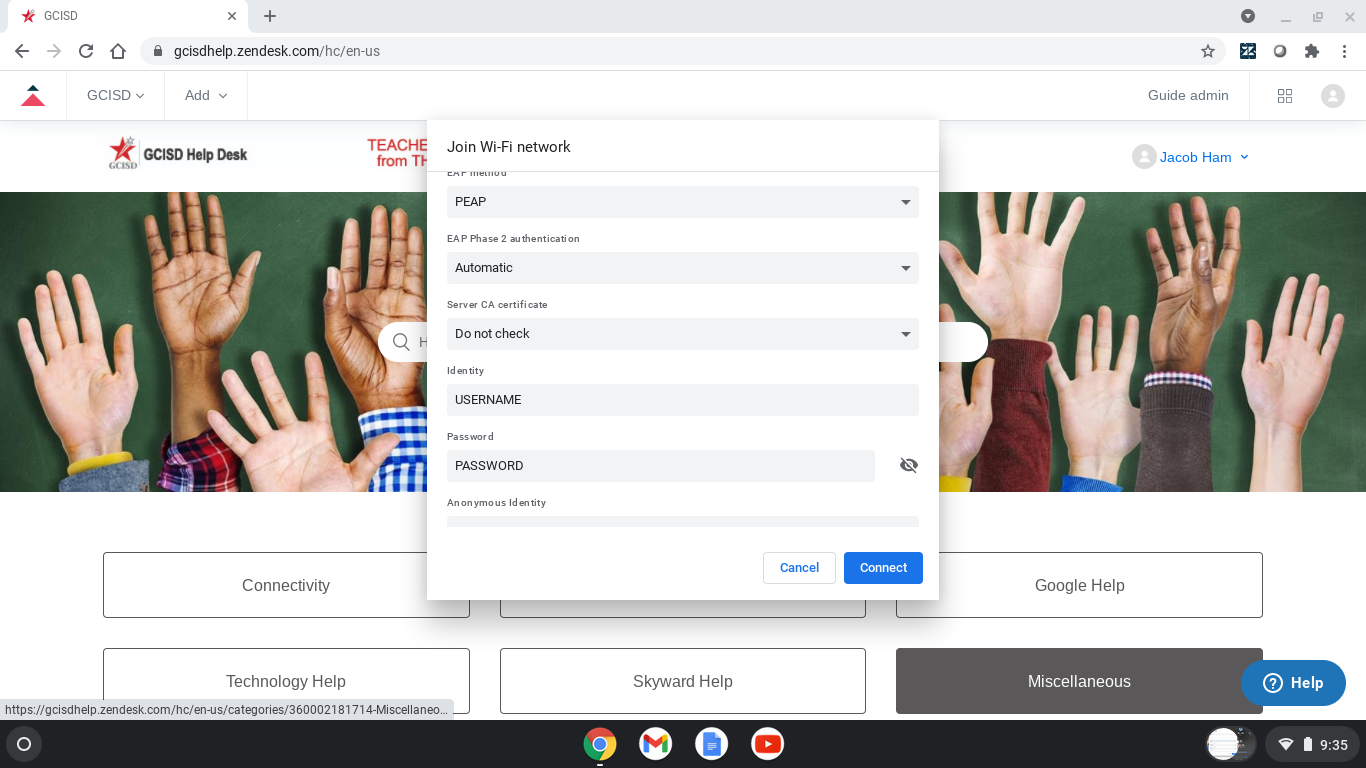 You should now be connected if you are still having issues please contact the Help Desk at (817)251-5629