Please read all information below.
Once your account is disabled it will not be reopened to
retrieve files that were left behind.
_____________________________________________________
When students graduate or leave the district their Google account is disabled. Any files you want to keep, especially any college information and communications will no longer be accessible to you. It should be assumed your account will be disabled at the end of your final day. Below are some procedures you'll want to follow well ahead of your last day with GCISD. These procedures can take several days depending on the volume of data. Please allow ample time.
Google Drive Files:
We suggest you create a folder in your Google Drive named "Files To Keep" then move only the documents really want to keep into that folder. Insert an external flash drive (or pin drive) in the USB port of your laptop and download the "Files To Keep" folder to the flash drive. Alternatively, you can download them to your district computer then copy them to an external flash drive. This can take quite a long time depending on the volume of data. Please allow ample time for file transfers.
Note: flash drives are inexpensive and can be found just about anywhere. 16Gb should be more than enough storage for the average student and is less than $10 at Walmart.
Gmail:
Any emails you want to keep can be saved in a PDF format to your flash drive. To save to PDF, open the email you want to save then click the small printer icon at the top right of the email.

In the next window, change the destination to Save as PDF then click Save.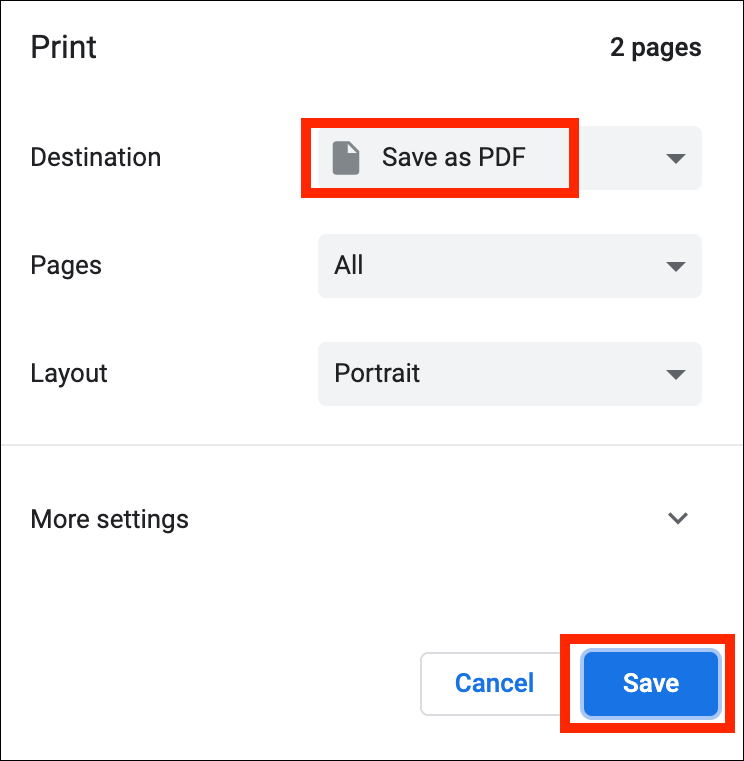 Click on your flash drive that should be inserted in your laptop. The drive letter may be different than the example below. Give the email a name then click Save.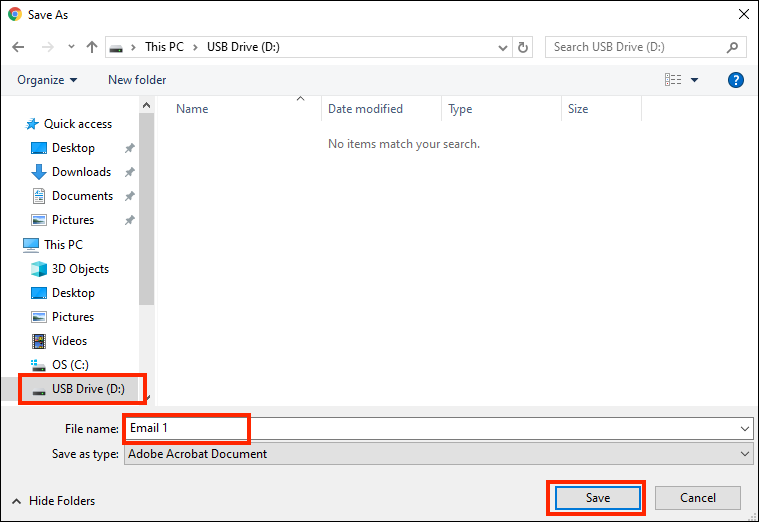 Repeat these steps with each of the emails you want to save.
Google Takeout:
Google has an alternate method of archiving and downloading your data called Takeout however we do not recommend it or support it. We also cannot open your account back up due to the transfer not completing before the deadline.
IMPORTANT INFO:
Do not share your files with your personal Google account as a method of transferring them. You will not be able to make your personal account the owner of the files and you will lose access to them once your account is disabled.
If you have questions about this please submit a help ticket and we'll do our best to assist you. We wish you the best in your next adventure!