Why: All HP and RICOH printers are easily accessible using PrinterLogic. Dell printers are not available on the network, however. Instead, they will be hardwired to your device.
How:
If you have a Mac laptop, skip to step 6.
If you have a Dell laptop, follow the directions below:
1. Open the Software Center.
2. Locate the Application titled Dell Printer Driver (USB) and select Install.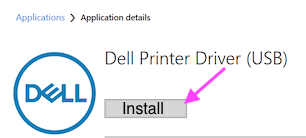 3. In the new window, scroll through the License Agreement. Then select Accept.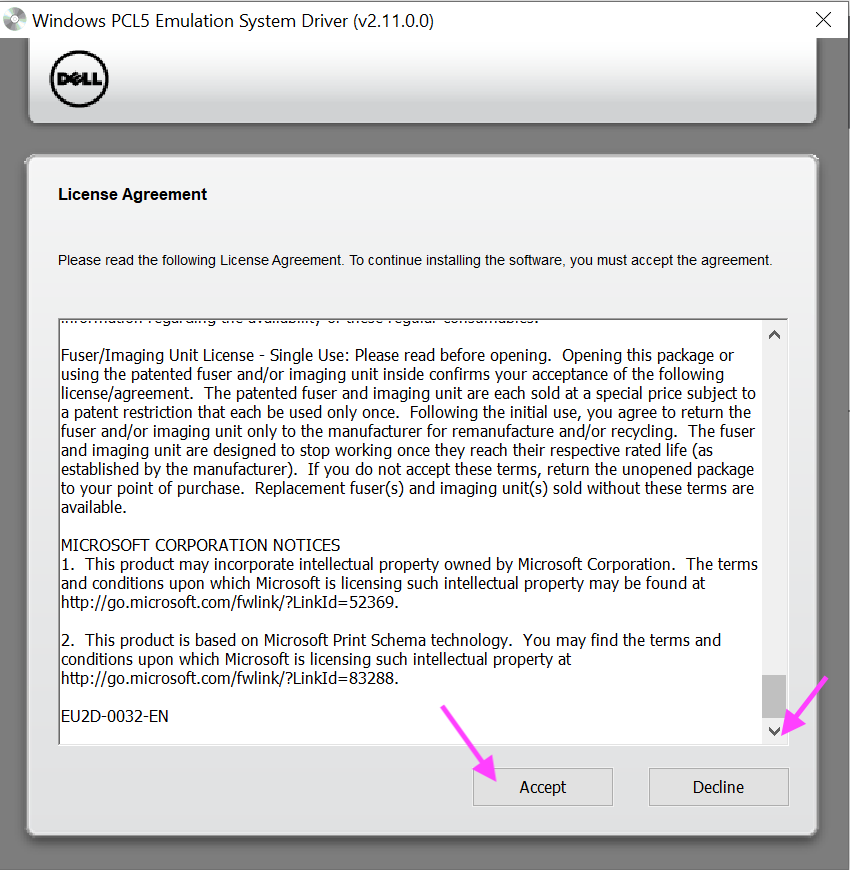 4. The next window will say Select an Installation Type. Click on Install Only, then click on Start.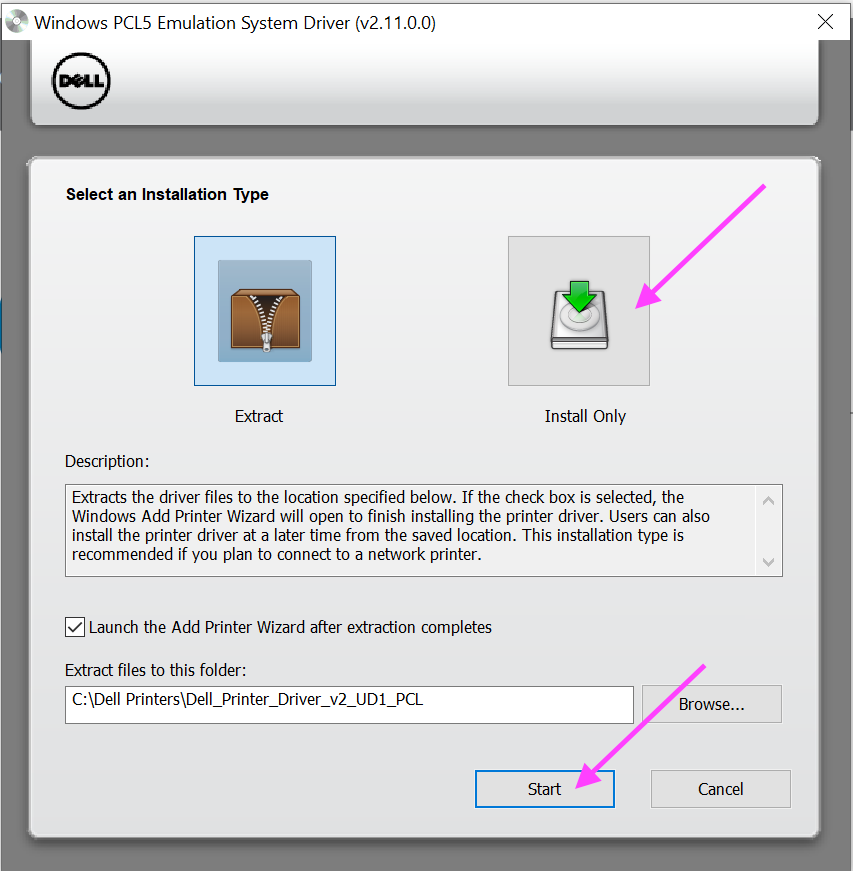 5. At this point, you will have to wait 30 seconds-2 minutes. When it is done, you will get a pop-up on your device that reads Installation complete.
6. Finally, plug in the USB cable from your printer to your device. If there is no cable, please put in a help ticket.
Please navigate to the next article if you have a MacBook:
How to add a Dell Printer to your MacBook 2023
If you have a Dell laptop and the above steps didn't work, please put in a help desk ticket.