Below you will find instruction on how to get the approved applications from Software Center and Company Portal.
1. Software Center is available while you are on the GCISD network only. You can find this on your desktop

.
2. Company Portal is available at home or on the GCISD network. You will find this option in your applications list.
Click on the Start tab
Scroll until you find Company Portal double click on the application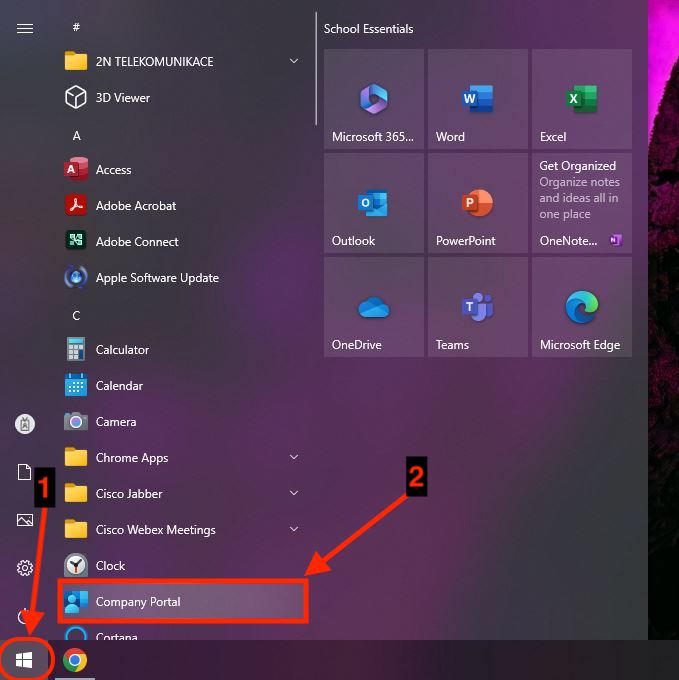 3. Select the application you wish to install