For procedures on saving or sharing your Google content before exiting, please follow this link:
Exiting Staff-Google Account Procedures


The steps below should be followed BEFORE arriving to your exit interview appointment where you will turn in your district technology.
IMPORTANT: Do not erase your iPad. This will only delay your exiting process as we'll need to set it back up while you wait to ensure the Apple ID was removed. Once we verify the account was removed the iPad will be erased while you're there so you know it's been done.


1. Be sure your iPad is CHARGED and usable before arriving. If the device is unusable you will have to wait until it gets enough charge to turn on.
2. If you don't know your iPad passcode, please log in to the self service portal from your computer and you should be able to clear your passcode so you can reset it. Instructions can be found at the link below.
3. Since a passcode is required on staff iPads you will not be able to remove your passcode however you must sign out of your Apple ID.
Tap on Settings
Tap on your name at the top left. Scroll to the bottom of the right hand column and tap Sign Out.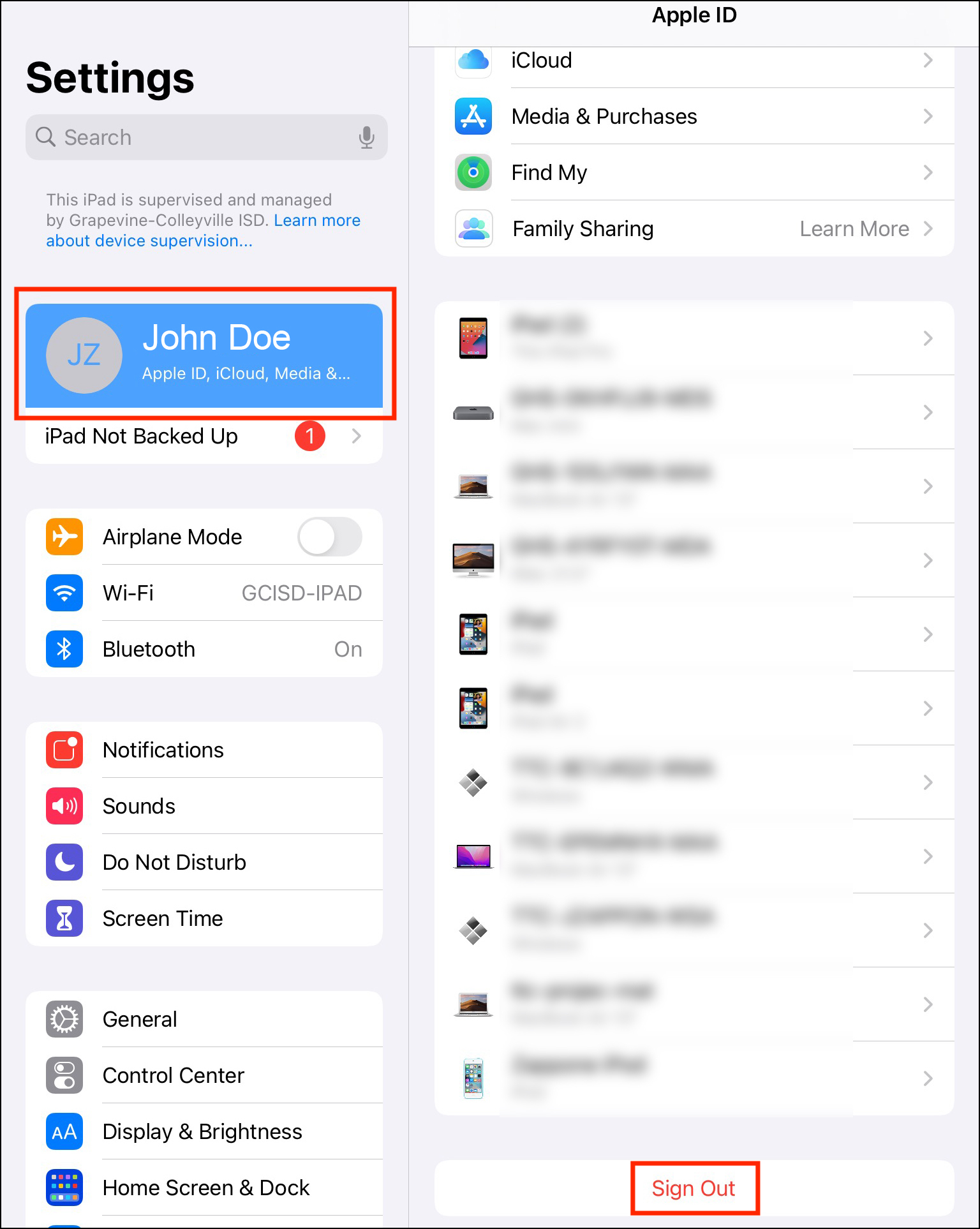 Enter your Apple ID password then tap Turn Off.
You will be asked to verify that this is what you want to do.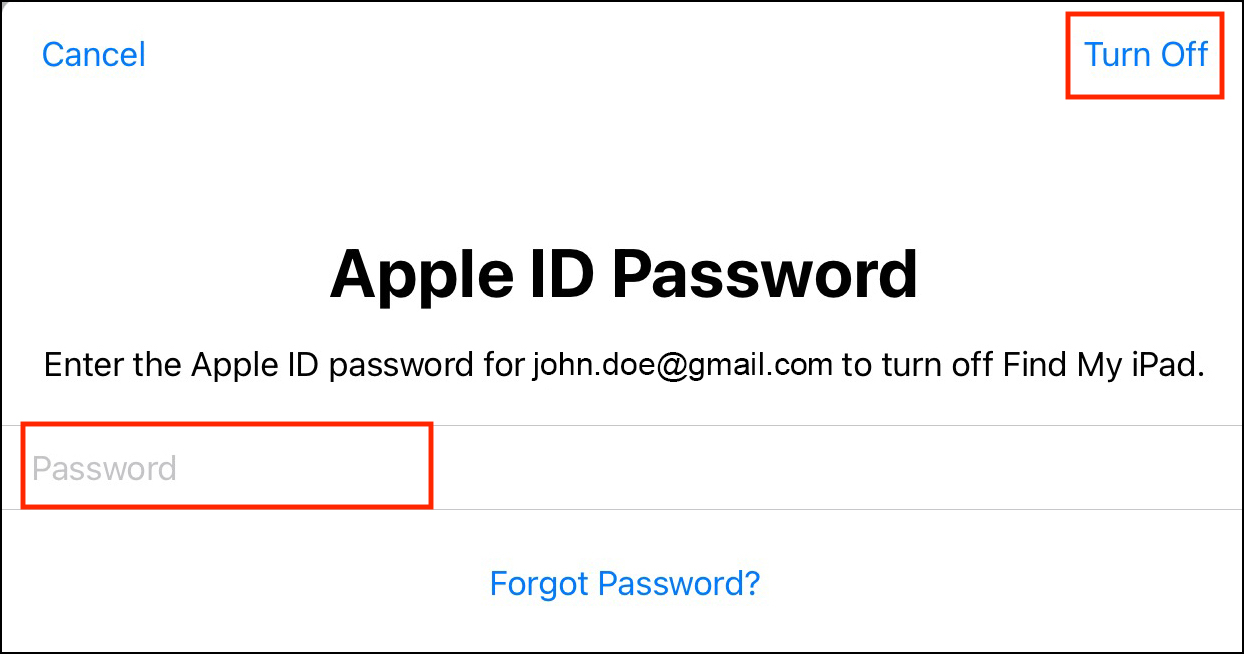 Troubleshooting: If your Apple ID is still a GCISD email address you will need to follow the procedures in the help article below.