This article is only to add wired, Dell printers to your MacBook.
Why: All HP and RICOH printers are easily accessible using PrinterLogic. Dell printers are not available on the network, however. Instead, they will be hardwired to your device.
How:
1. Plug in the USB cable from your printer to your device. If there is no cable, please put in a help ticket.
2. On your Mac, click on the Apple in the upper left-hand corner. Then, navigate to System Settings.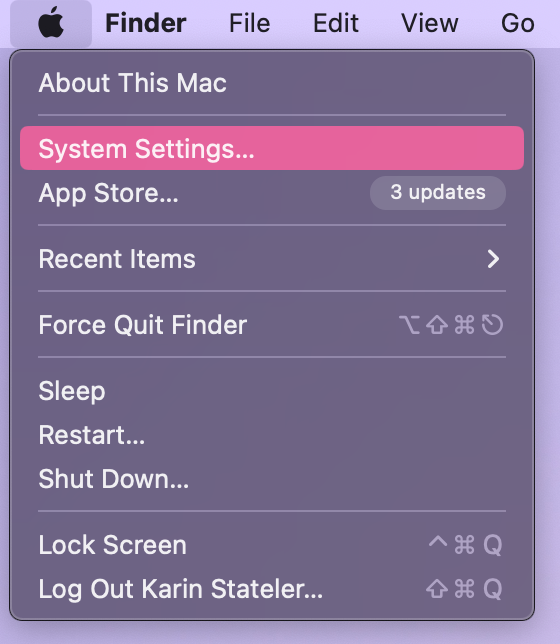 3. Click on Printers & Scanners.

4. Click on the little plus sign on the left side of the popup.
5. Find the printer you want to add. Tip: If you search for the word Dell, the printer you are plugged into should pop up! Click on the printer name, then select Add.