By setting your Classlink password recovery options you'll be able to regain access to all your GCISD accounts if you forget your password. This only takes a minute and can save you a lot of frustration later.
In Classlink, click on your avatar at the top right corner then click on Settings.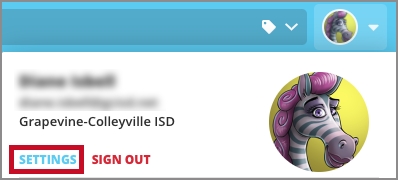 In this section you can pick your colors and customize other options but for now, click on the Recovery section.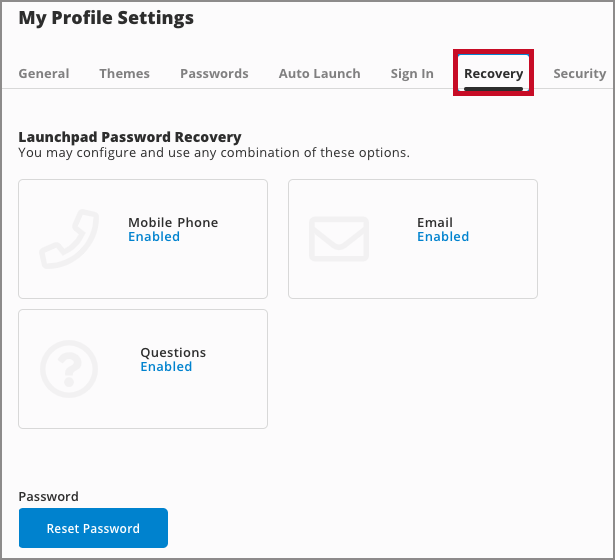 There are three options to choose from. You can do one or you can do all but you have to complete at least one to be able to recover your account. Simply fill in the field of your choice then click Save. Easy!
Note: If you choose to use a recovery email address it must be an address other than your GCISD account. An email will be sent to that address with a link to click which will verify that you're the owner or authorized user of that account.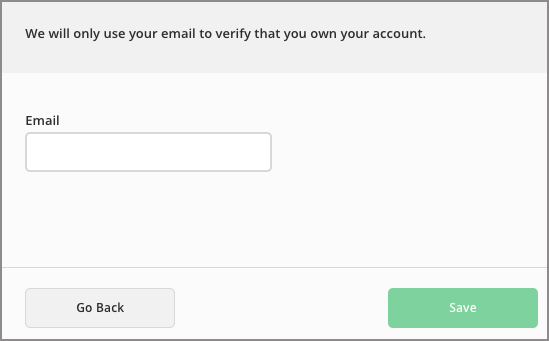 If you choose the mobile phone option, a text message will immediately be sent after you click Save. The text will have a verification code to enter into the settings then you're good to go.

If you choose the security questions you'll have several to choose from. Please be sure you'll remember the answers if you need to recover your account.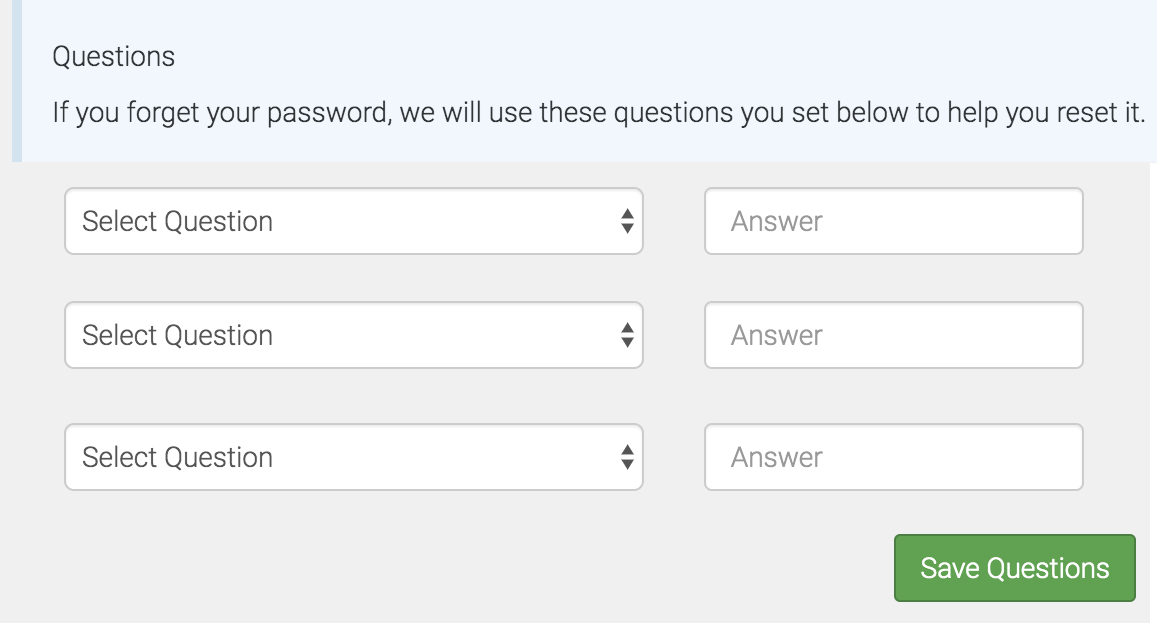 You're done!