Authorized users are now required to log in to Adobe Creative Cloud products in order to activate licensing. If you're not sure you qualify as an authorized user, please refer to this article Click Here. You should only have to log into one application to activate all of the ones installed, but if you find you have been logged out simply log back in.
The following directions describe the steps used to log in:
1. From the Start menu (Windows) or Applications folder (Mac) run the program "Adobe Creative Cloud".

2. Enter your district email address in the top field and click the Continue button. Do not use the Google or Facebook buttons or you will not get signed into your district authorized account.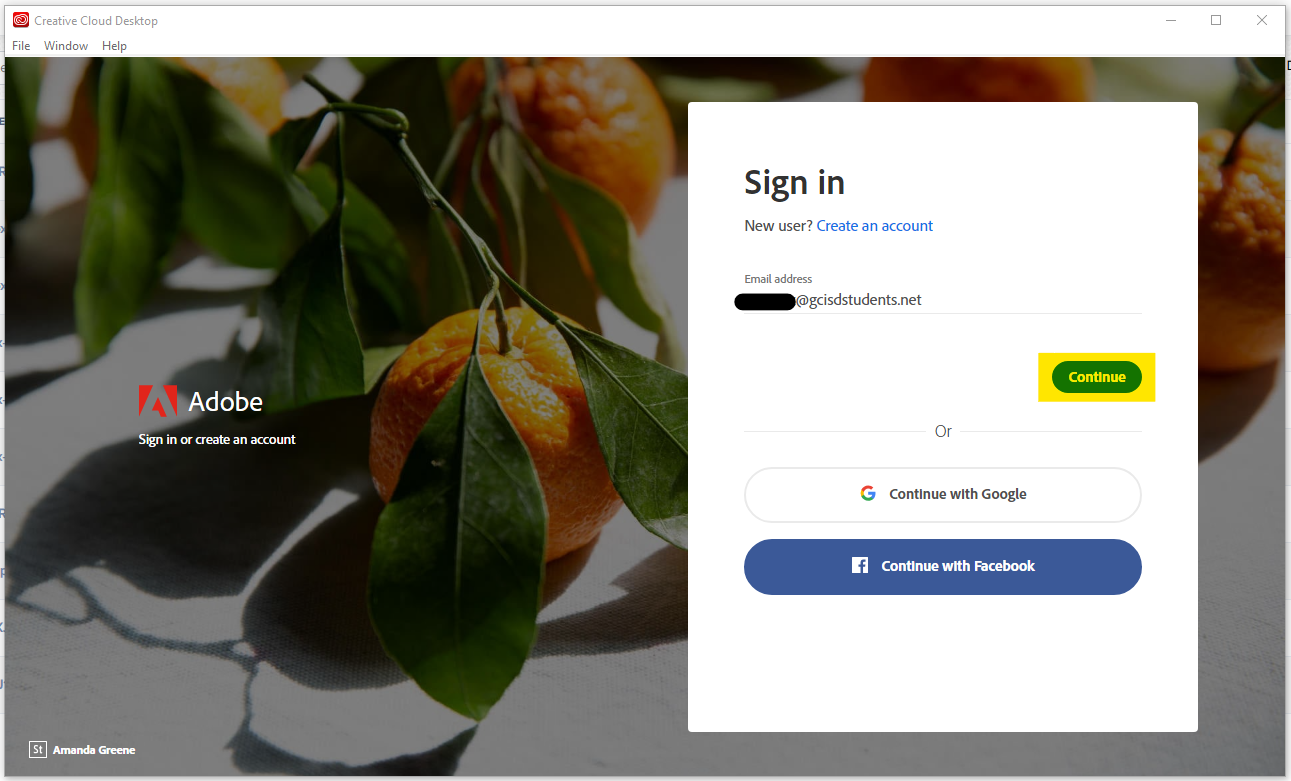 3. On the next window click on the "Company or School Account" button. You should see a spinning circle indicating that you are being redirected to ClassLink to sign in. The system may skip over this step, as long as you are redirected to ClassLink you will be logged into your School Account.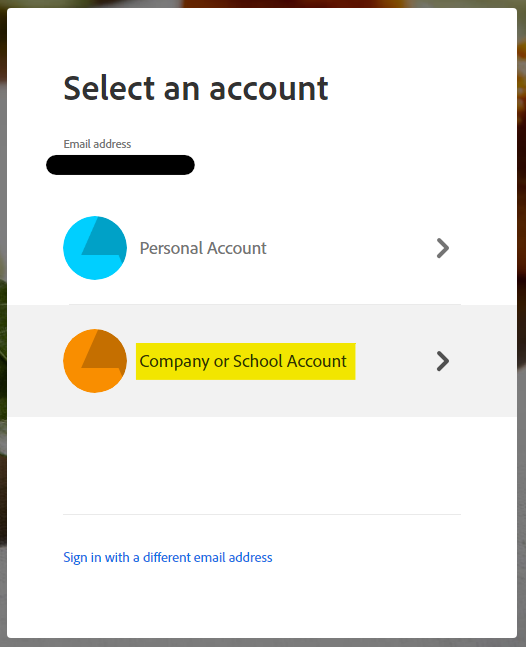 4. In the ClassLink window enter your district username (first.last, not your full email), and password then click "Sign In".
5. You are now logged into your Creative Cloud account. To verify you are logged in you can click on your profile icon in the upper right and you should now see your name, email address, and the option to "Sign Out".

NOTE:
If you did not click on the "Company or School Account" button on step 3 you are not logged into your district Creative Cloud account. You will need to sign out of the current account and sign back in again.