Verified 8/23 BG
Below you will see the instructions to authorize your Google Drive in Canvas.
1. Go to Canvas and click Account in the Global Navigation bar.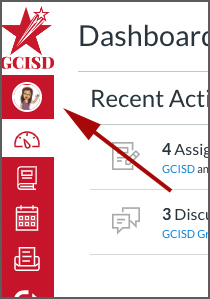 2. Click Settings. Your Setting's page appears.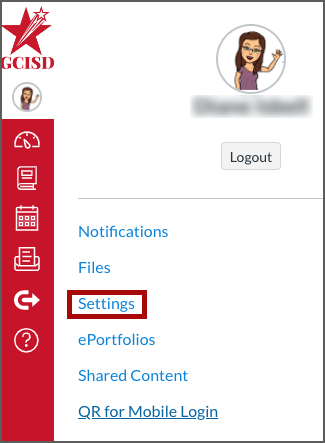 3. Click the Google Drive button under Other Services to register it.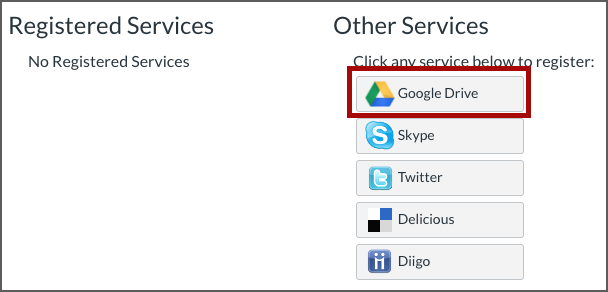 4. Click the Authorize Google Drive Access button. You will be redirected to Google to verify the authorization.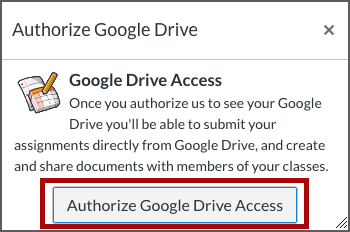 5. Choose your GCISD Google Account, NOT your personal Gmail.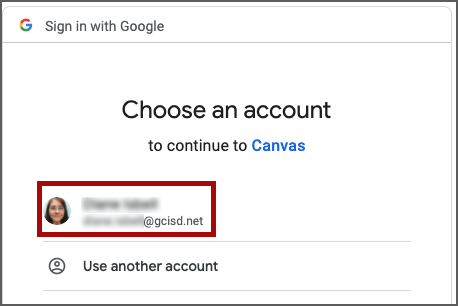 6. Click Allow to authorize Canvas to see, edit, create, and delete all of your Google Drive files in your GCISD Google Account.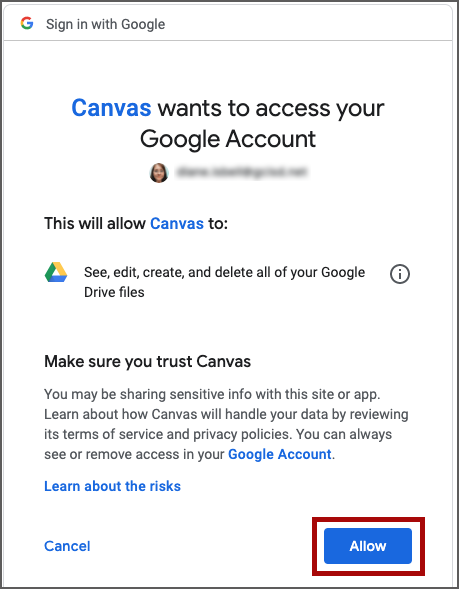 7. Google Drive now appears under Registered Services in your Profile Settings.
Verify that you've registered your GCISD Google Account by checking the email address that appears under Registered Services.

For Troubleshooting Google Drive in Canvas issues click here.