Verified 5/2023 KS
This process will allow a Kami assignment to be copied and embedded for each student. Kami is already installed as an LTI so you will not have to add it to Canvas. See the video for the full process (including student view & grading process).
Click on the Assignments tab.
Scroll down to Submission Type and select External Tool:

Click the Find button.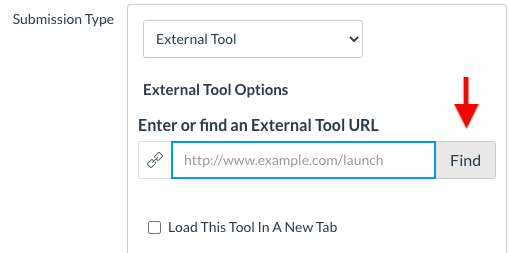 Select Kami Google Drive Assignment.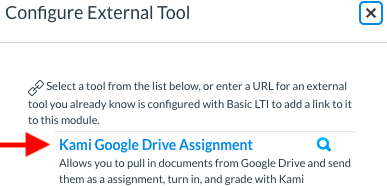 Select the PDF from your Google Drive.

(If you cannot find the name of the PDF, go to your Google Drive, find the PDF title from there. You may want to rename it before searching again in Canvas.)

Click Select.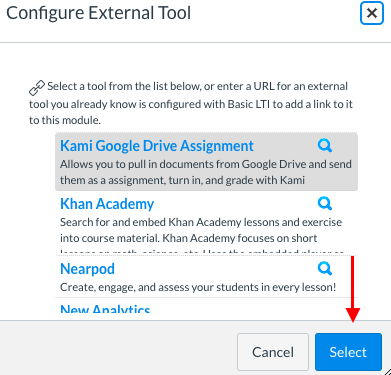 Complete the remaining fields, if applicable: Sync to Skyward, Assign To, and Due Date.

Click Save.

Students will be able to see the assignment when it is published in Canvas.
*You may get an error message when you try this process. If at first, you don't succeed, try and try again.
**The LTI is already installed by the district, so you do not need to add it to Canvas.