Unblocking YouTube Videos with Safari Montage
Adding YouTube videos to Safari Montage allows you to give students access to videos blocked by the filter.
1. Log in to Safari Montage through ClassLink. Click Easy Upload & change Type from File to Link.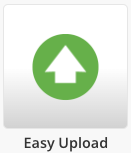 2. Paste YouTube Video URL & click Title to start the upload of the video and auto-creation of title.
3. Choose to allow video access for Teachers & Staff only or All Users to include students.
Note: If you intend to make this video available to the entire district, choose Advanced Meta-Tagging and choose Sharing: District. Additional instructions can be found here if you need to make the video available to the district after uploading it.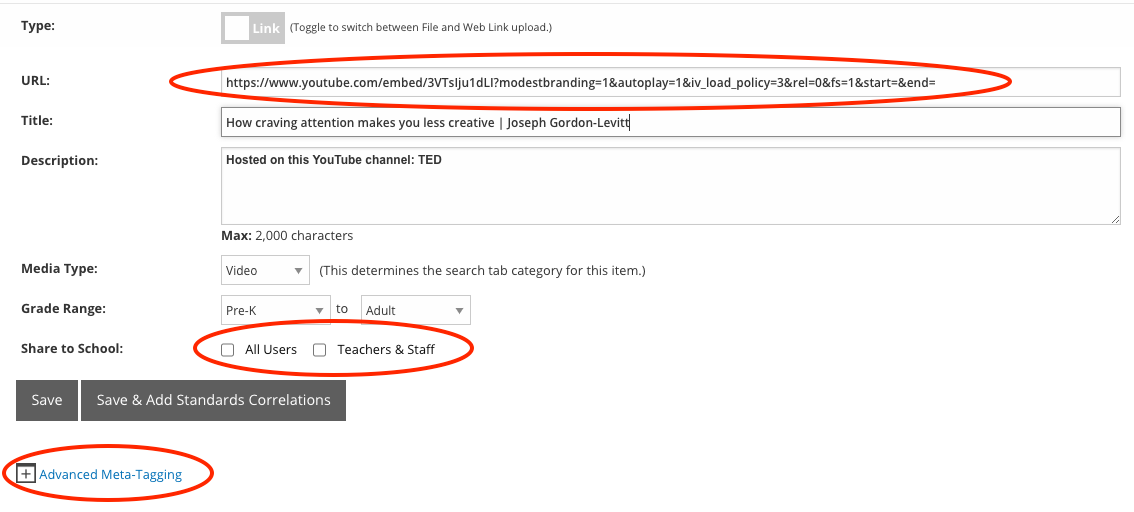 4. Press Save. The video can now be embedded into a Canvas page or shared with the Permalink.


Watch the video below to learn how to embed a Safari Montage video into Canvas: