Verified 08/23 KS
Article #1: Getting Started and Basics
Read this first!
If this is the first time you are using a Newline Interactive Display, congratulations! You will find that - while it is very robust - it is pretty intuitive.
First, a little information about your Newline. It has two computers. They don't communicate with one another. There are some workarounds to that - if you save everything in your GCISD Google Drive, you can access what you need from both computers.
Next, Your Newline is a touch screen Android Whiteboard AND Windows computer (PC). It can do so much more, but we're going to start by focusing on what it can do as an Android Whiteboard and a Windows PC.
There is also an Android computer, but that computer does not have internet access. The whiteboard and annotation functions save images to the Android computer. We'll talk later about how you can access and move these files.
You do not need to attach your GCISD issued laptop (Dell/MacBook) to the Newline to access the PC! The Newline is its own separate Windows PC. Think of the Newline as the computer that is student facing and your laptop as teacher facing.
There will be more information about where your files are saved in articles about using the Windows PC and Android Whiteboard.
PC Symbol: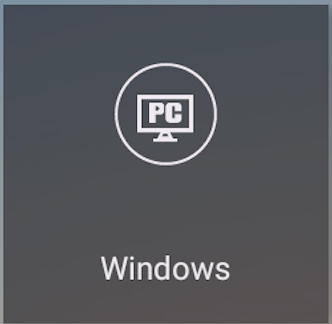 Whiteboard Symbol: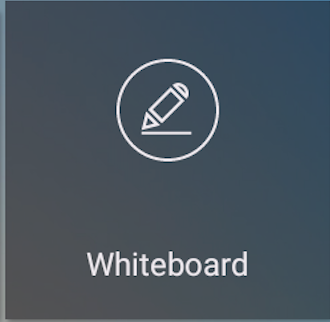 Turn your Newline on and off:
1) Turning your Newline on:
When the power button is

RED

, the Newline is off.

Press and release the power button to turn it on.

The power button will turn

WHITE

and your Newline will turn on.
2) Turning your Newline off:
From the home screen: Press and hold the power button for approximately 5 seconds. That's it!

From the PC: You HAVE to shut down the PC first. To do this:

Select the Windows button in the lower left corner of your screen.

Select the PC power button.

Select Shut down

This will take you to your home screen. From there you can press and hold the power button to turn it off.
Lock your display:
When might you lock your display? Lock your display when you are between classes, when you are at lunch, or when you leave the room. This prevents unauthorized users from access to your account.
With your remote: Select the lock button. To unlock, press it again.

From the PC: Select the Windows button in the lower left corner of your screen.

Select the profile button. (It looks like a outline of a person's headshot.)

Select Lock.
More Information on locking and turning off your Newline Interactive Display:
Menus:

Home Screen:
This is what you will see when you first log in. If you touch the "Home" button on the floating menu, you can easily come back here.
PC Symbol:
This is how you will access the Windows PC that you will use.
Files Symbol:
This is how you can access files stored on the Android computer. You may need this to get files that you create in the Android Whiteboard or using Annotations. (More on those later)
Whiteboard Symbol:
Use this to access the Android Whiteboard, which you can use like any Smartboard.
Hidden Menu:
Change the settings on your Newline, such as volume and brightness.
Use this to change the number of floating toolbars you have visible.
To access, SWIPE UP from the bottom of the Newline with TWO FINGERS while on ANY SCREEN.
Floating Toolbar:
Quickly Switch between operations, like from the whiteboard to the PC.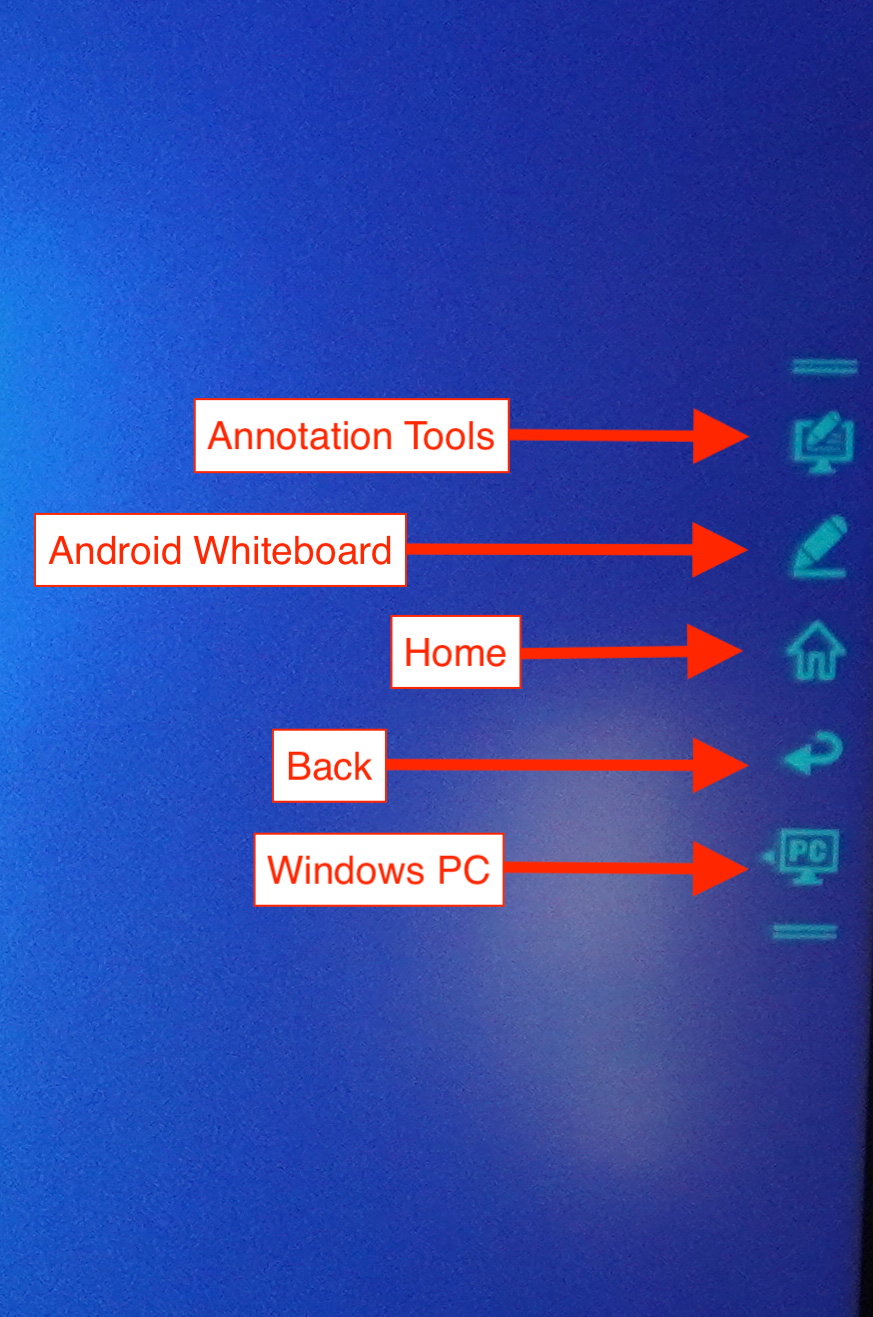 Annotation Tools:

Easily add annotations over any screen!

Android Whiteboard:

Quickly switch back to the Whiteboard!

Home:

Takes you to the Newline home screen.

Back:

Takes you back to the previous screen.

Windows PC:

Quickly switch back to the Windows PC!
Other notes:
Easily move the toolbar up or down: Touch and hold the double lines and drag the toolbar wherever you want!
Change how many toolbars you have in the hidden menu!
Swipe up and select to "SHOW" or "HIDE" each toolbar.
In the image below, Toolbar Left is hidden while Toolbar Right is visible.
__________
Verified September 1, 2022