Verified 09/23 KS
Article #3: Using the File Commander
Important Note: For security reasons, make sure to log out of your @gcisd.net account from the file commander every time you use it!
Read this first!
Reminder: There are TWO computers on your Newline Interactive Display. They do not communicate with one another. If you want to save something that is saved on the Android side - Whiteboard notes for example - you will have to save it to a USB Flash Drive or your Google Drive.
In this article, you will learn:
How to sign into the Android computer with your Google Drive.
How to find items that are saved on the Android side of the Newline
How to move the items on the Android side to a USB or to your Google Drive.
Sign into your Google Drive:
1. Select the File viewer icon on your Newline home screen.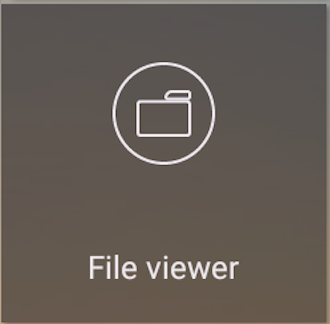 2. It should open on the Home menu and look like this!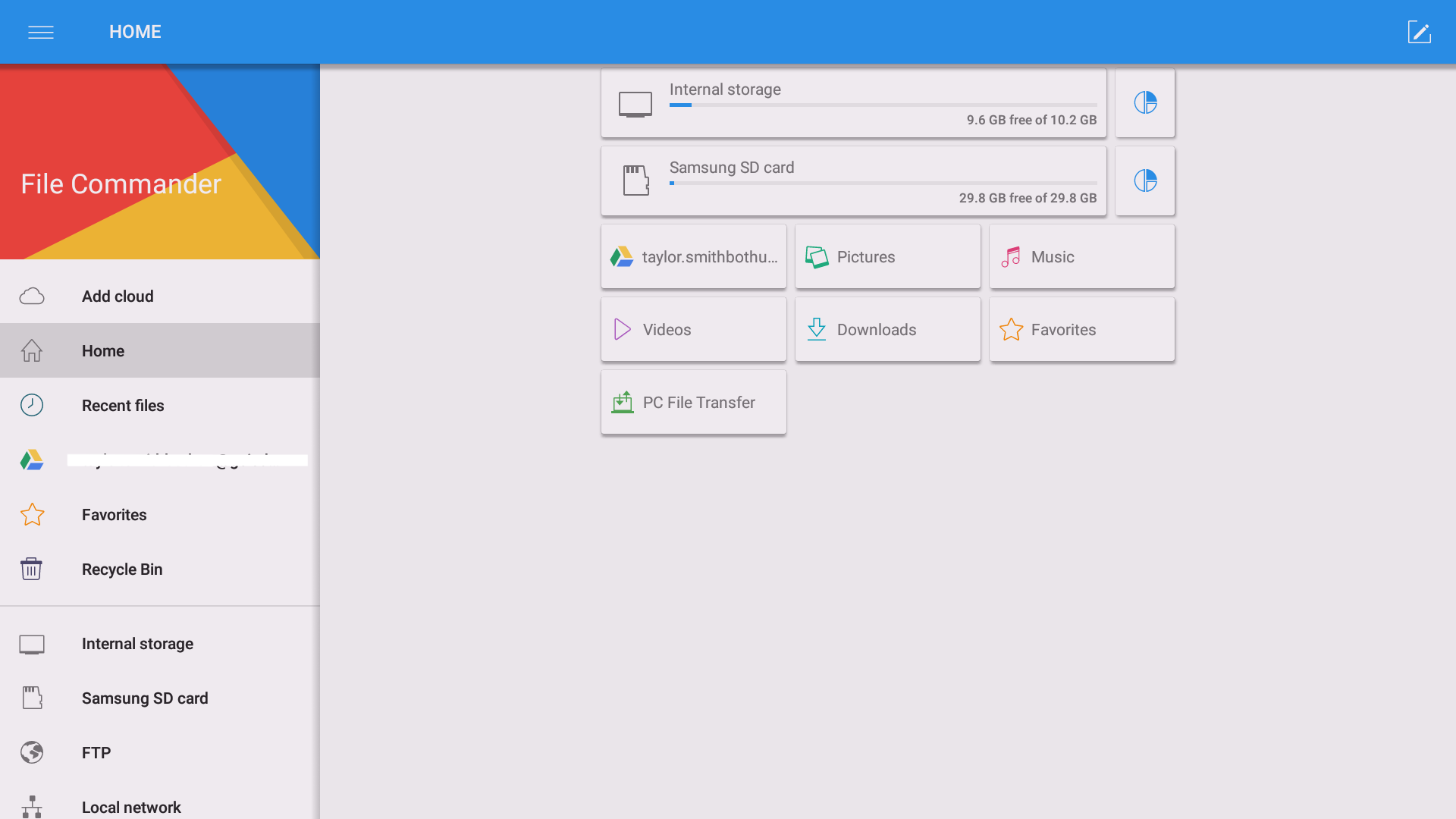 3. Select the Add cloud icon.
4. Then select the Google Drive button in the large menu on the right side.
5. In the pop-up screen, sign in with your GCISD credentials. Select OK. Select Allow.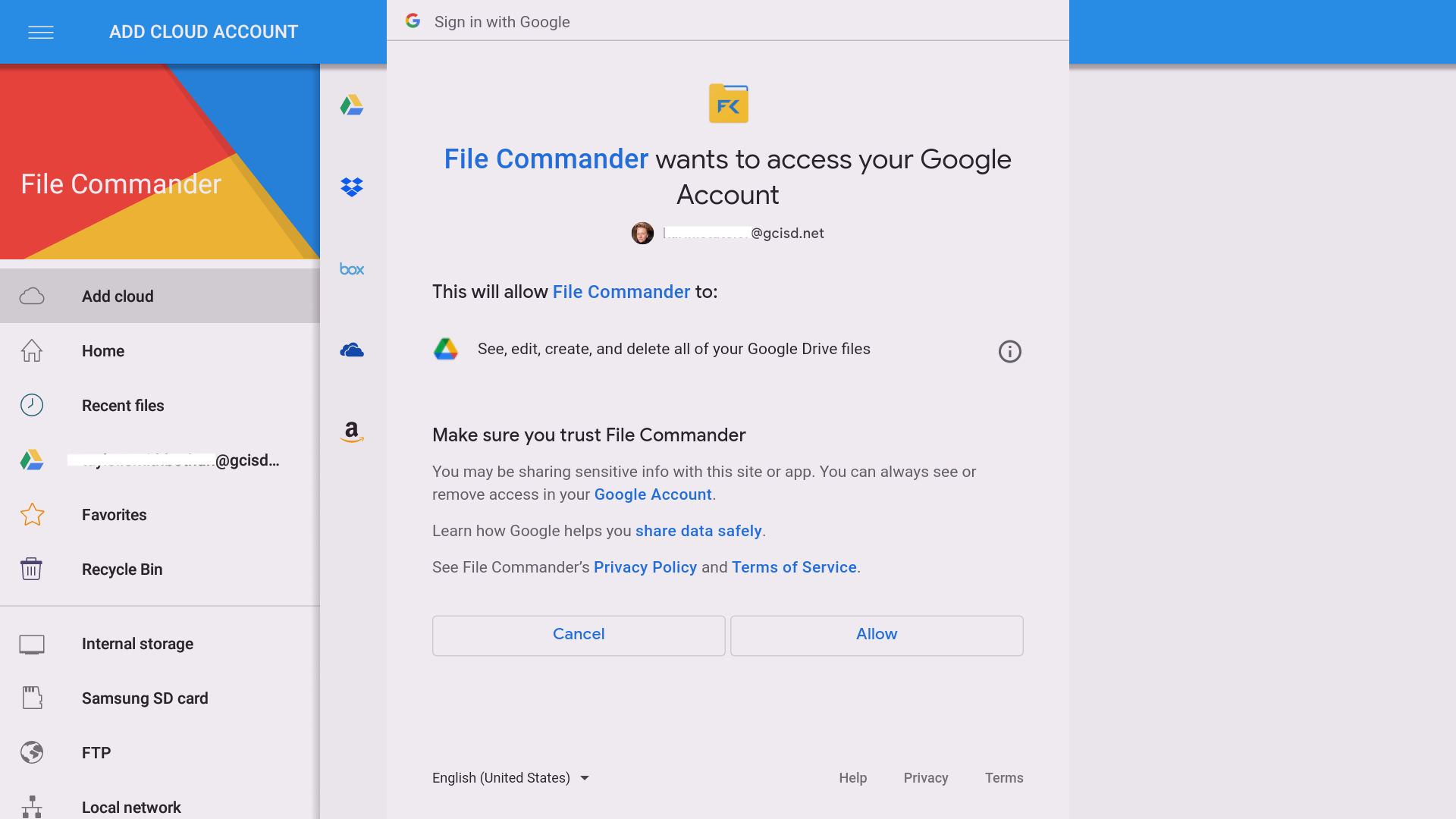 **Note: When you do this, anyone who turns on the board can access your Google Drive. Consider adding and removing the cloud weekly just to be able to download notes saved on your Android Whiteboard.
Find items saved on the Android side:
1. Select the Home icon on the left side of the File Commander menu.
2. Select the Pictures icon. This is where all of your Android Whiteboard files and Windows PC Screenshots are automatically stored!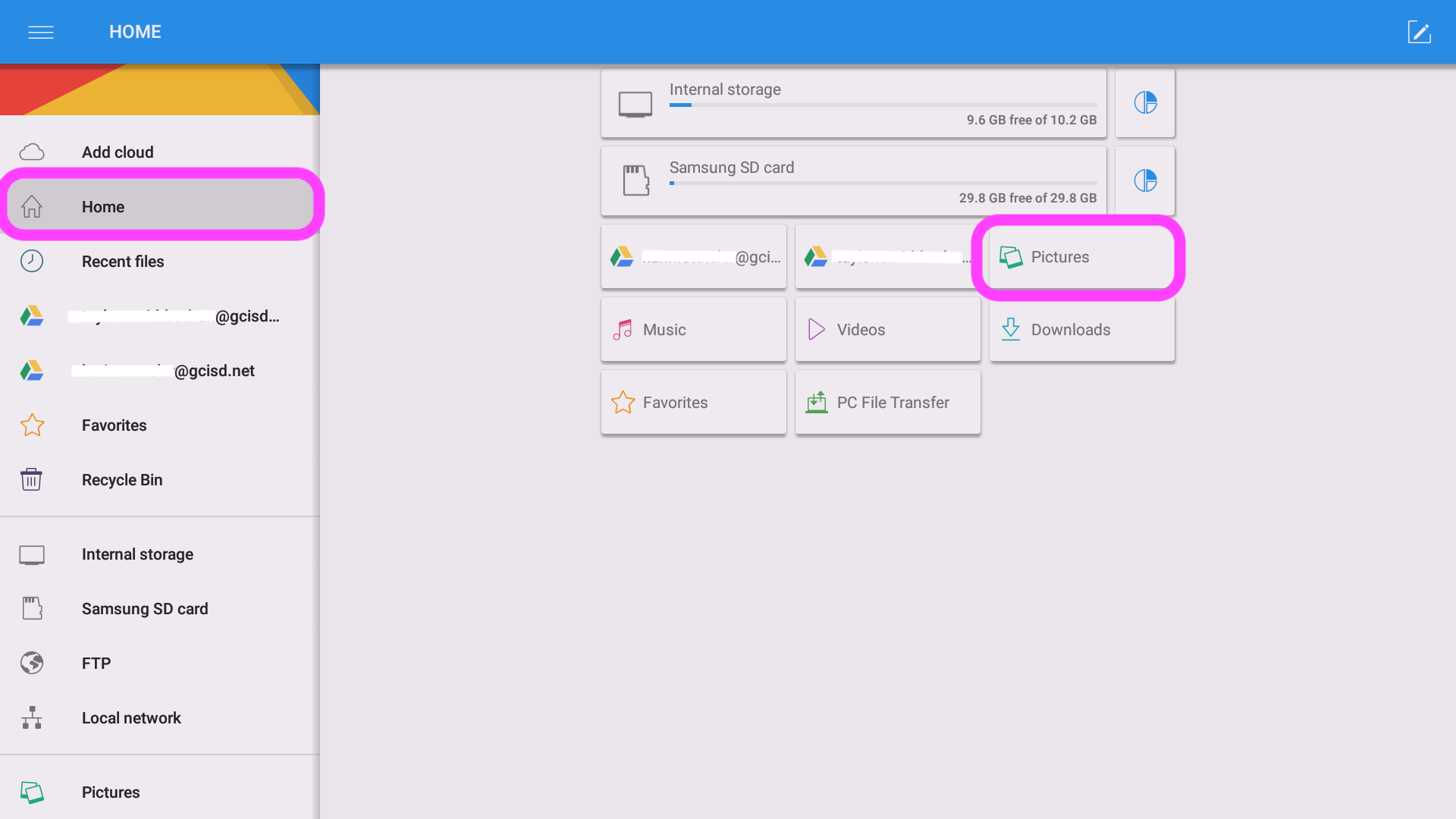 3. On the next screen, select Internal Storage.

Move items from the Android side to your Google Drive or a USB:
1. Choose the 3 dots on the file(s) you want to move. (Tip: You can select multiple files! Long press on the file. Once it's selected, select the rest of the files.)

2. Select Share from the menu that pops-up.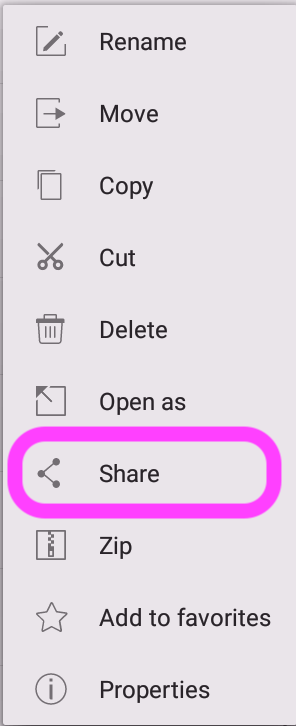 3. Select the Save with FC icon.

4. From this point, select your Drive or the USB that you have plugged in. If you select Drive, select My Drive on the next screen. Then file the items in the correct folder and select OK.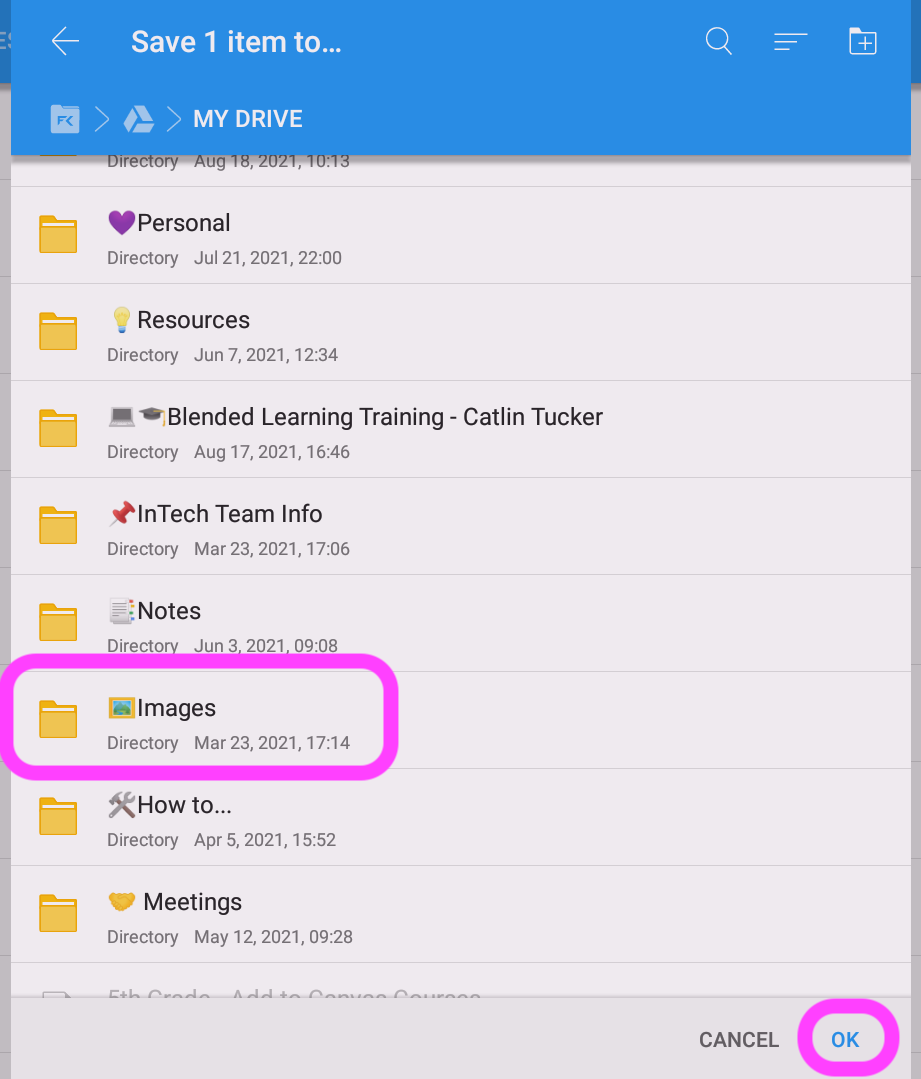 __________