Verified 09/23 KS
Article #5: Using the Windows PC
Read this first!
Anything you want to do that is browser based can be done on the Windows PC computer! This includes:
Showing videos
Displaying your Canvas or Seesaw course
Displaying a Google Slides show
And more!
Reminder, this Windows PC is separate from and does not communicate with the Android computer OR your GCISD issued laptop!
In this article, you will learn how to:
Access the Windows PC
Sync to your Google Drive
Modifying Keyboard settings
Using split screen
Accessing the Windows PC
Select the Windows PC button on your interactive display home screen.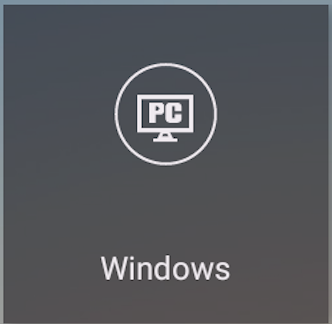 You can also select the PC button from any screen on the floating menu.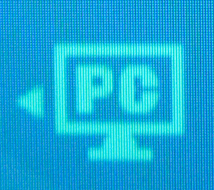 Then, you will be prompted to sign into your display with your GCISD credentials.
Sync your Google Account
For starters, we recommend using the Chrome browser on the Windows PC on your interactive display.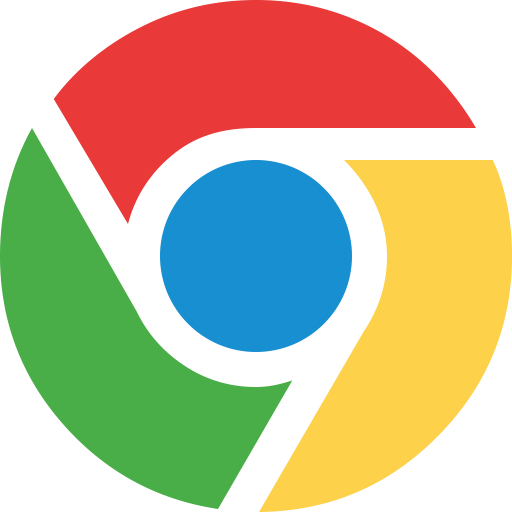 ⬅️ Chrome logo
The very first time you open Chrome on the interactive display, you will have to log in with your GCISD credentials.
1. Select the Add button to add a new profile.
2. Select the Sign in button.

3. Type your GCISD Email on the first screen. Select Next. Type your Password and select Okay.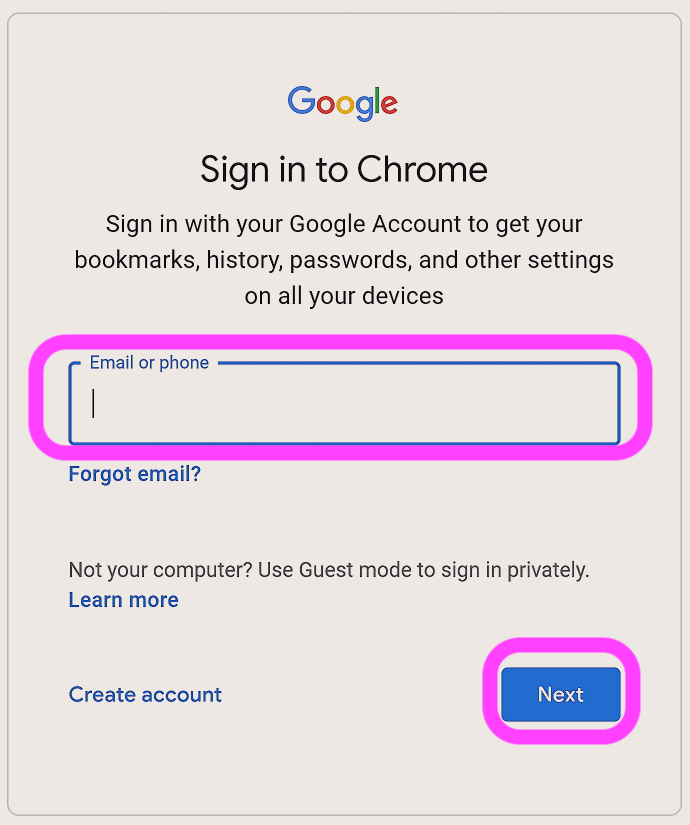 4. Use DUO to authenticate your login attempt.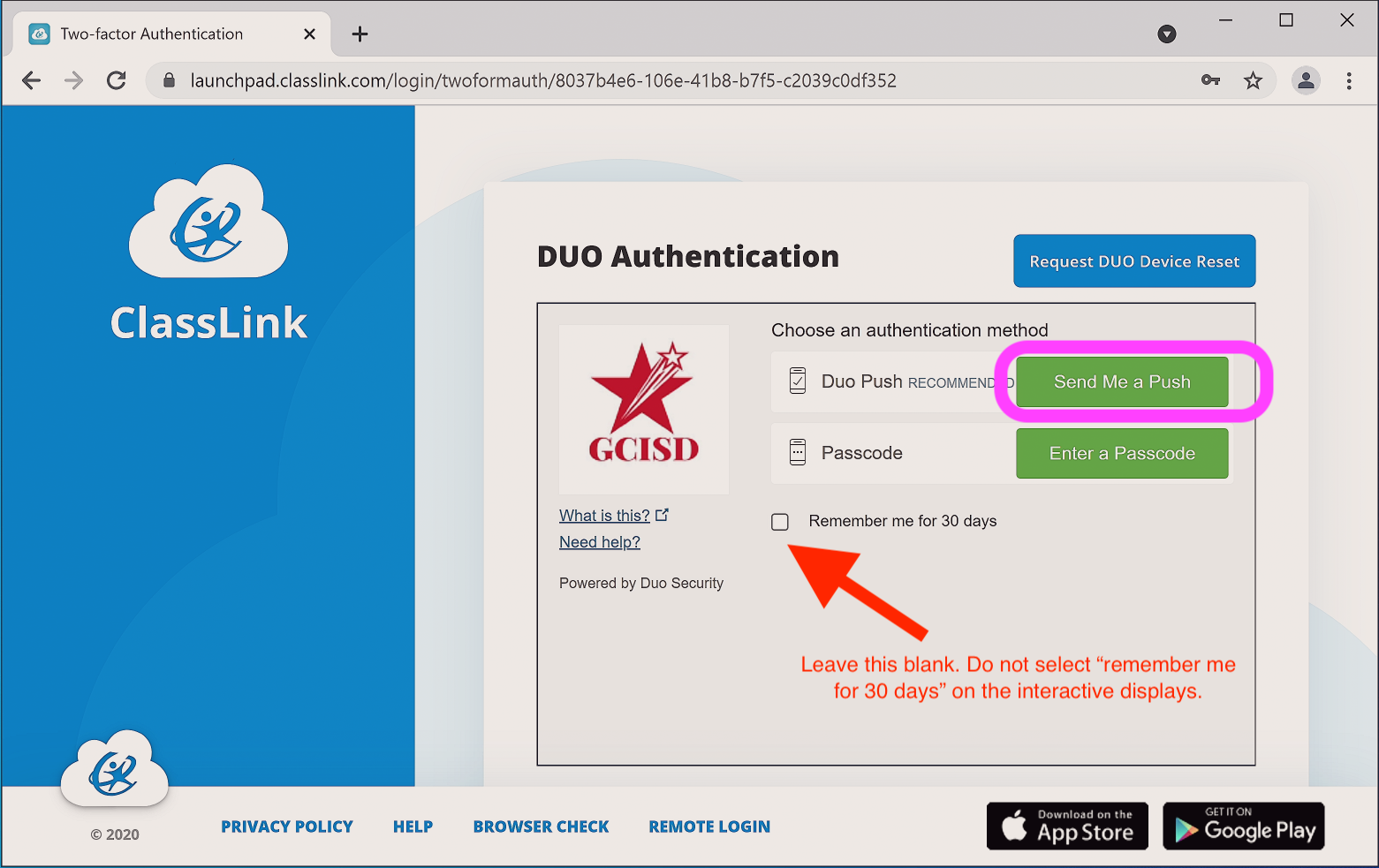 Do NOT select the remember for 30 days option!
5. Select Link data if this screen pops up. This will link this Chrome account to your other GCISD Chrome logins. (This means that your history, bookmarks, etc. will be combined with the data you already have on your laptop.)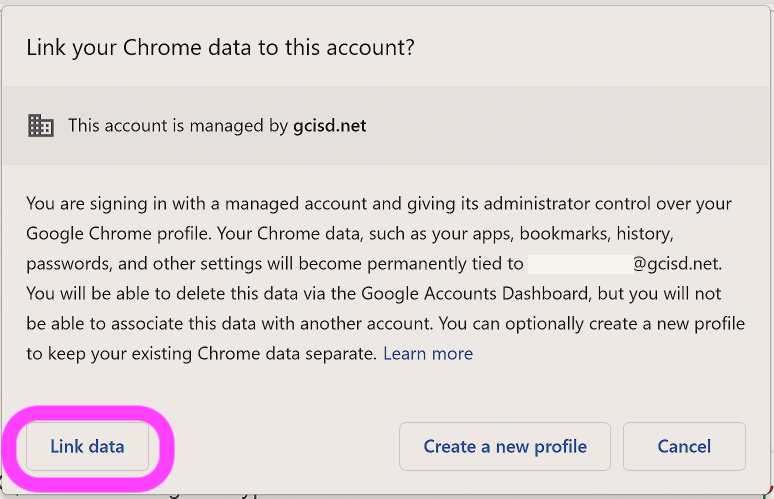 6. Turn on sync by selecting Yes I'm in.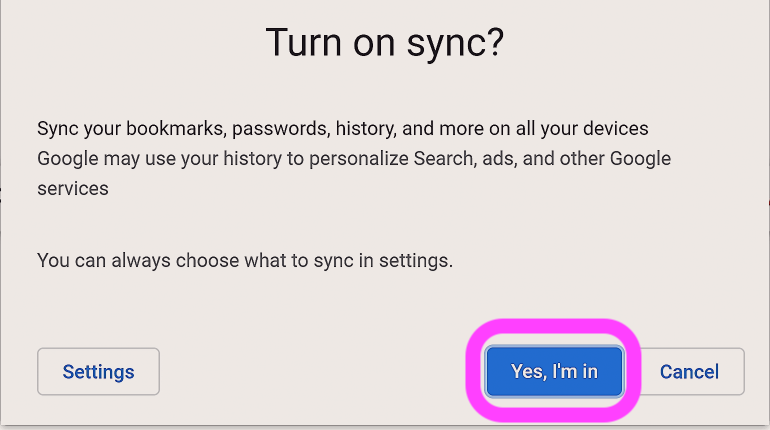 7. Now any bookmarks that you have saved on your laptop Google Chrome will be shown here as well! This also logs you into your Google Drive!

Best practices:
Watch this video for some good ideas on how to manage your bookmarks bar!
Keyboard Tips
Swipe up from the bottom to access it.
Press and hold the gear icon to change to different keyboards.
We recommend getting a wireless Keyboard with USB plug in capabilities.
Split Screen
Watch this video to learn more about how to use the split screen function on your Newline Interactive Display.
__________
Verified September 1, 2022