This step is a great troubleshooting tool when your extensions are acting up or you're having other odd issues.
Click on the 3 dots at the top right of Chrome then click on Settings.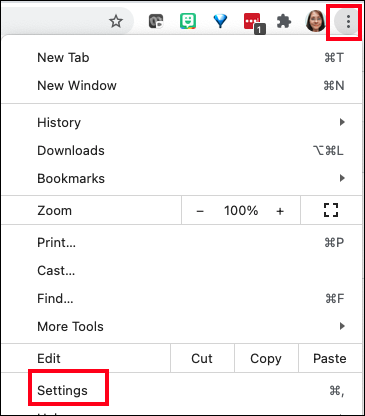 Click Turn Off which stops syncing and essentially signs you out.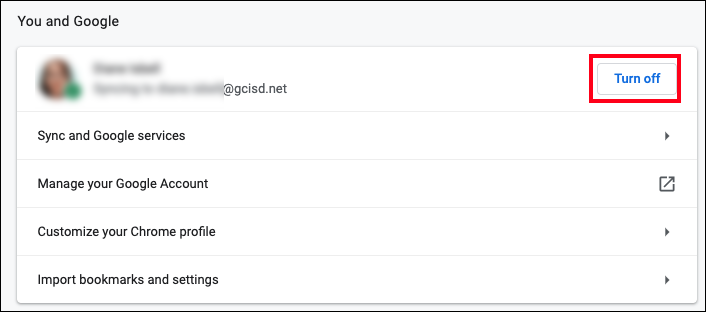 Restart your computer. When you log back in you will be prompted to sign in to Chrome. When it asks if you want to Link (or Sync) your data, click Yes. Your bookmarks and extensions will start loading back up.
Important (staff only): As it's linking to all your extensions you will be prompted to authorize KnowB4. This is the phishing hook where you report suspicious mail. Be sure to Allow when asked!