NOTE: These instructions are only for users who are processing emails for public information requests.
Before starting, download the zipped files to your computer then double-click them to unzip. You should be left with a folder containing one or more Mbox files.
Windows devices need the Mozilla Thunderbird application to read MBox files. Thunderbird is made by the same developer as Firefox. If you do not have the Thunderbird app installed please submit a help ticket to request it. The download will be assigned to your username in the software center for you to download and install.
Once you launch Thunderbird it will want you to set up an email account. Just click Cancel.
Thunderbird requires some kind of account so to configure an empty "account", on the home screen click Feeds.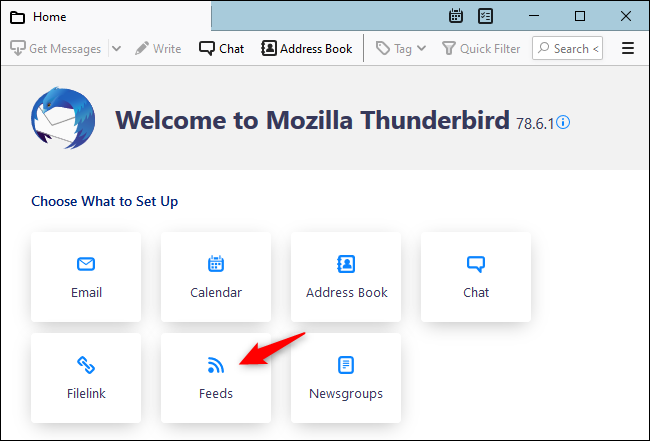 Click the Next button then click Finished.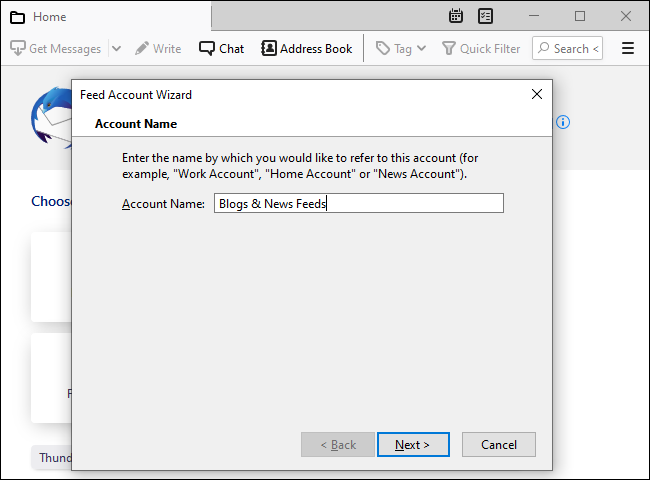 That completes the app set up. Now you can move forward with importing the files.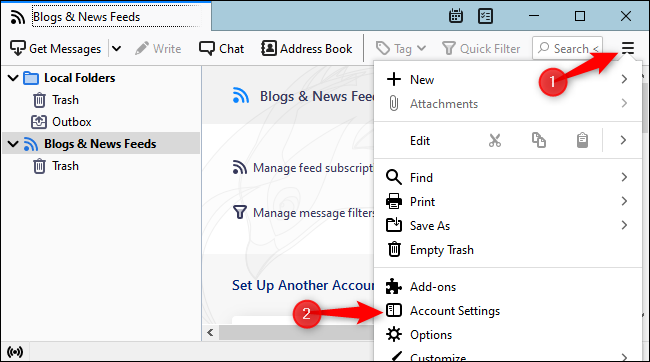 Opening & Vetting The Emails
Click Local Folders then Browse. Navigate to the folder containing the MBox file(s) then click Select Folder. IMPORTANT: The mbox files must be inside their own folder.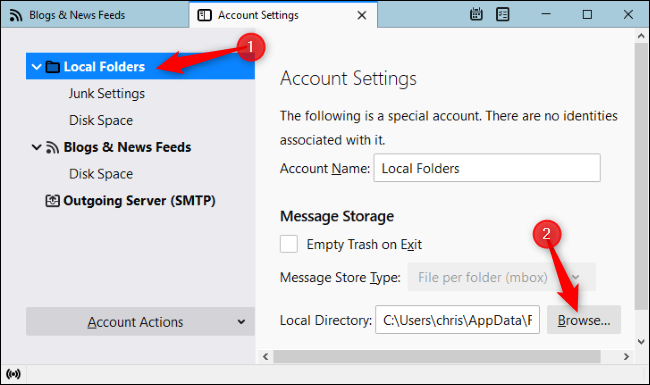 Quit Thunderbird then relaunch it. You should now see the name of the mbox under Local Folders to click on and start browsing the emails like you would in any other email inbox.