Verified 10/23
This access will be available from October 22nd through November 4th 2023.
The parent preview for "The Puberty Workshop" video playlist is available through the ClassLink Parent Portal. Parents will need to create an account for the portal if they do not already have one.
Note: This will work on a mobile device, however it is recommended that you do this on a desktop or laptop for the best experience.
Use the instructions below to create/log into your account.
ClassLink - Parent Portal Registration and Login
Once you are logged into your account you will see an icon for "SAFARI Montage". Click on the icon to access the platform.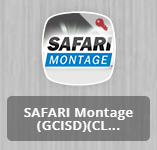 On the SAFARI dashboard you will see a link to "The Puberty Workshop" playlist. Click on it to open.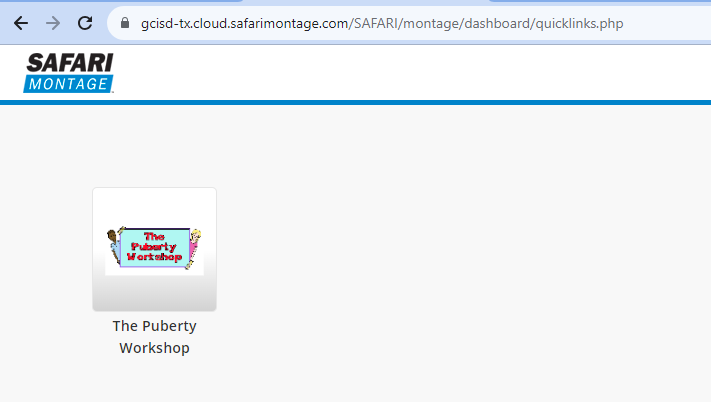 Once the playlist is open the default view will show all 5 videos on the bottom of the playback window. You can select the videos you wish to watch. If you need to change the view mode, there is an option at the top right to change the layout of the screen.
When you are finished viewing the videos simply close the tab.