Welcome to the GCISD ClassLink Parent Portal. This portal will provide you a signal location to access GCISD-related resources. Many of the resources will allow you to store your credentials so that you can access them from a signal location without having to recall multiple login combinations.
Note: If you are a GCISD employee and your child's enrollment is ties to your district email, you will not be able to create an account. Many of the same resources that are available in the Parent Portal are also available from the ClassLink Staff App Library.
The directions below will help you Register your account and log in. You will need to know the parent email address that was tied to your child's Skyward profile. Only those emails will be allowed to register for access.
It is recommended that you use the Google Chrome browser for accessing and using the Parent Portal. You will need to install the ClassLink Browser Extension if you wish to take advantage of the web apps that store login credentials (SSO Apps). These apps are designated with a small red "key" in the upper right

. Many SSO apps will not work in other browsers. Below are the instructions for installing the Chrome Browser Extension.
ClassLink - Parent Portal ClassLink Chrome Browser Extension
Parent Registration
1. Go to https://parents.classlink.com/gcisd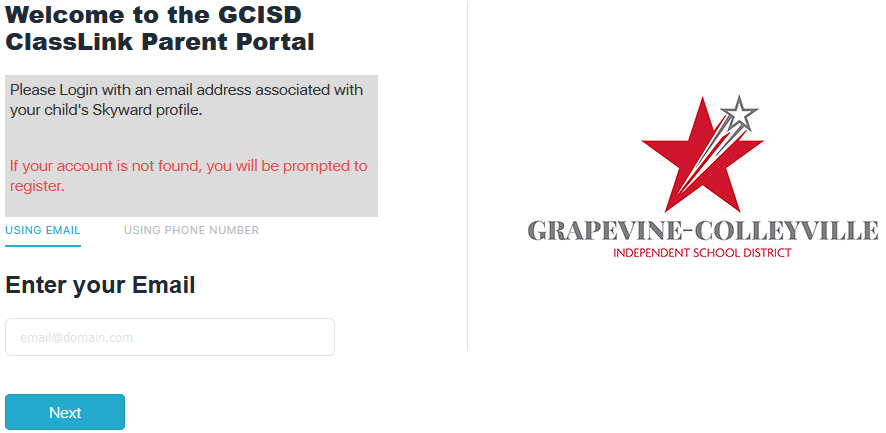 2. On the Parent Portal login page, enter the email dressers that is associated with your child's Skyward profile. You can not login or register by phone number. After entering your email click the "Next" button.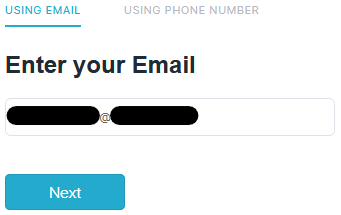 Note: If you enter an email address this is not registered with Skyward, you will get the following error. Please reload the page and verify the email you have entered.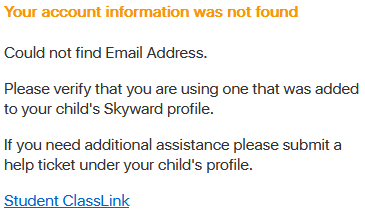 3. On the next screen you will see that a One-Time verification password has been sent to the email address you used. Check your email (including your SPAM folder) and you should have an email with the subject "Your One-Time Password...". Enter your provided Code and click "Verify".

4. The next screen enter your Full Name and and create a password for your account. You will be able to change the password at any time. Click "Sign Up" to register your account.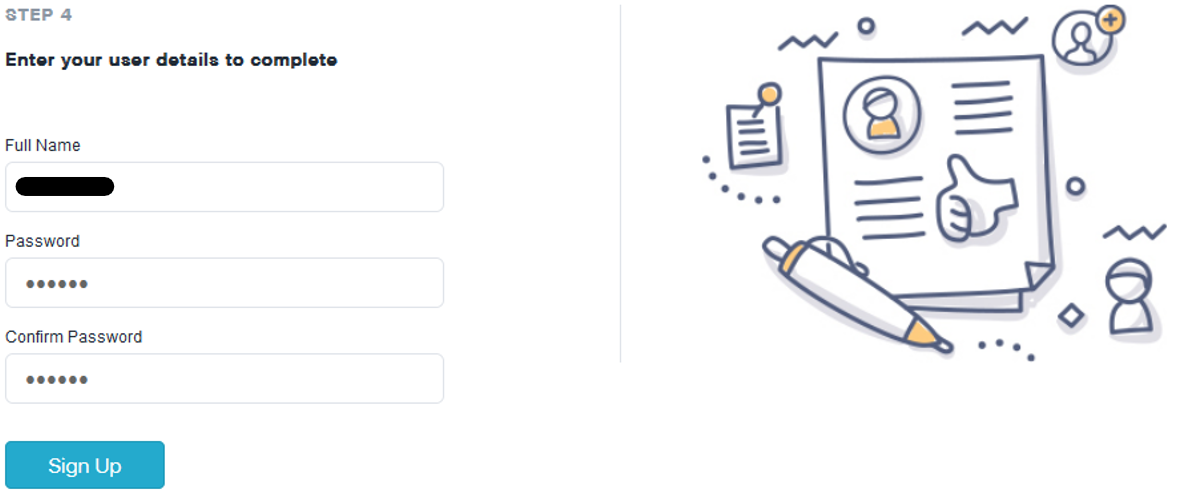 5. After a few moments, your account will be registered and you will be taken to your ClassLink Parent Portal dashboard.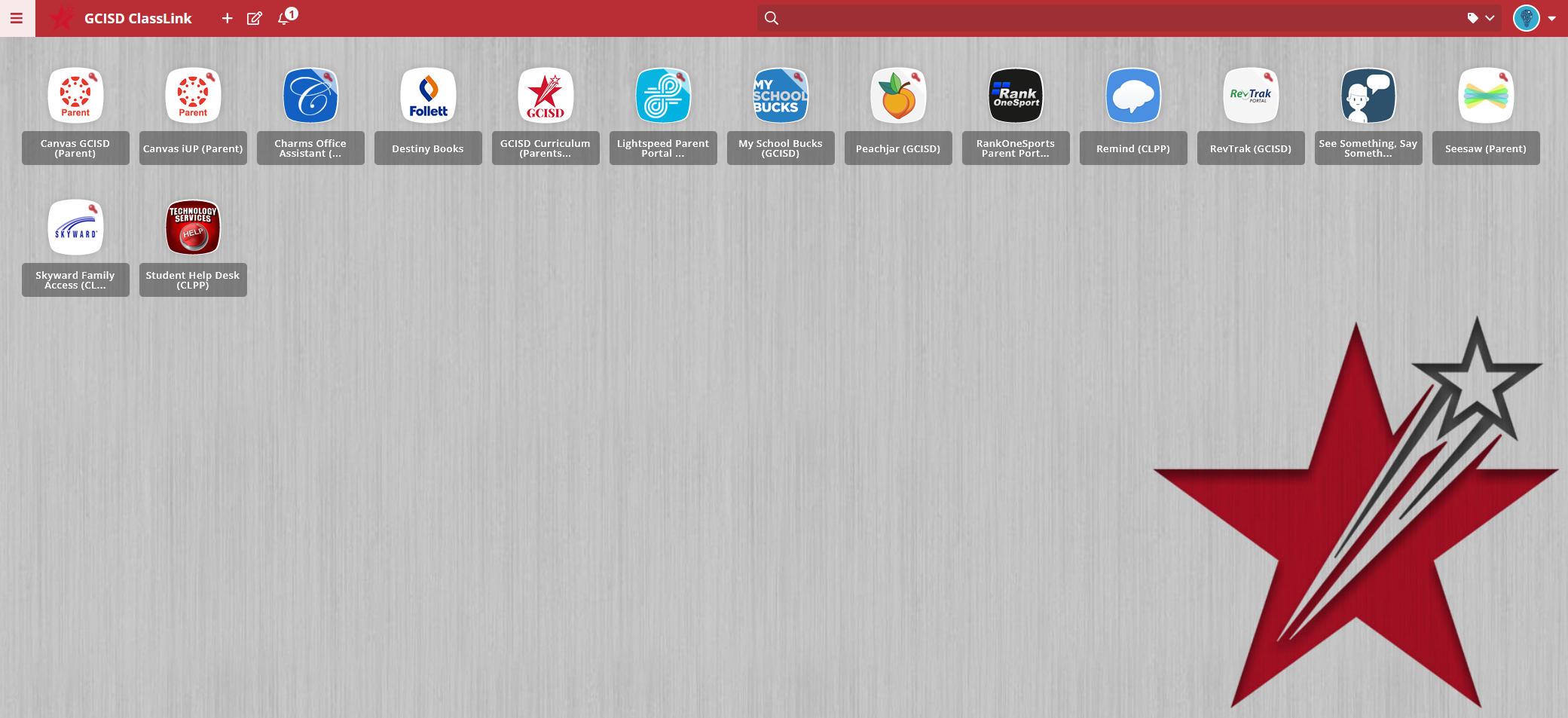 You can follow these directions do add additional web apps that have been made available in the Parent App Library, and manage any stored credentials. ClassLink - Parent Portal Web Apps
Login to existing account
1. Go to https://parents.classlink.com/gcisd and enter your registered email address, then click "Next".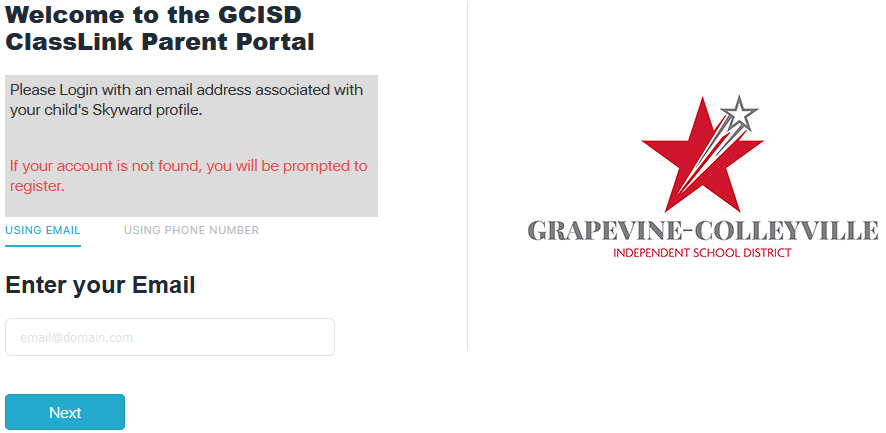 2. On the next window, enter your password and click "Login". If you wish, you may select to receive a "One Time Password". You will be directed to a new window to enter the password you were sent via email. If you have forgotten your password, you may select the "Forgot Password?" link and reset instructions will be sent to your email address.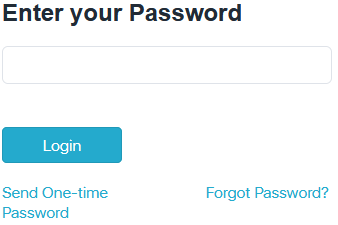 3. After you login, you will be redirected to your ClassLink Parent Portal dashboard.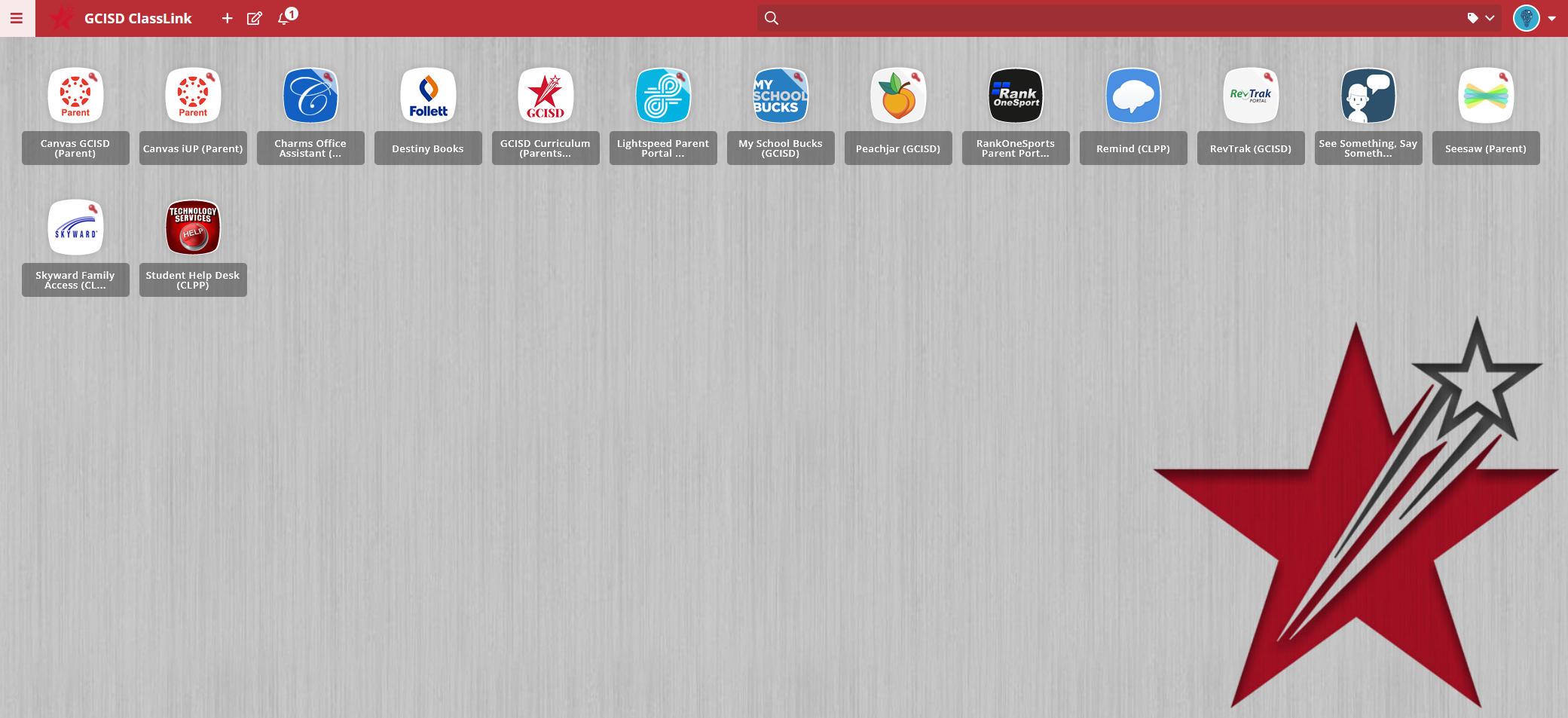 You can follow these directions do add additional web apps that have been made available in the Parent App Library, and manage any stored credentials. ClassLink - Parent Portal Web Apps